7 Insane Latina Skin Myths Debunked!
7 Insane latina skin myths - DEBUNKED!
IT'S TOUGH TO THINK OUR MAMA WAS WRONG, PERO THAT DOESN'T MEAN WE CAN'T MAKE IT RIGHT.
Rosario Rodriguez
Spicier than a hot cheetos & takis challenge
If you're like most of us, your mami probably "inspired" (a nicer word for demanded) your go-to routine for keeping your face fresher than the Prince of Bel-Air. 
Pero mami isn't always right.
To save you the novela of confronting her about this, we're dragging the 7 Most Insane Latina Skin Myths we've believed for far too long. Ya ready?
MYTH #1: darker skin TYPES  can ease up on the SPF
Bad vibes aren't the only invisible force we need to keep in check. If you won't leave the house without a mal de ojo bracelet, why are you out here without SPF?!
While piel morena is without a doubt beautiful, its not immune to sun damage and the nasties  that come with it. We're talking wrinkles. We're talking manchas. But more importantly, we're talking the c-word. 
Yes, we're talking cancer.

Whether you're chela or trigueña, take the necessary precautions and cast a spell of protection before hitting the streets.  Try a tinted SPF moisturizer to leave a natural-looking finish while blocking sun damage like an unwanted DM.
MYTH #2: THERE'S NO COMING BACK FROM KELOIDS.
We pride ourselves in the diversity of Latinas but it's the mixture of DNA that includes West African and Asian descent that made us prone to keloids. Shout out to all the Dominicanos, Cubanos, y Boricuas who statistically speaking tend to deal with keloids more than the average pepito!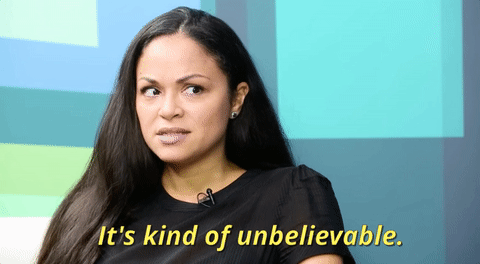 We see you. If you're currently dealing with them, drop the rosary and get yourself a Vitamin C serum.
We love our vitamin C, not only for its feel-good effects on the inside but also for its look-good effects on the outside. It's basically magic because it minimizes the redness, heights, and discoloration of the scar without any more effort than topical application.
  De nada.
MYTH #3: Salicylic Acid is great for oily skin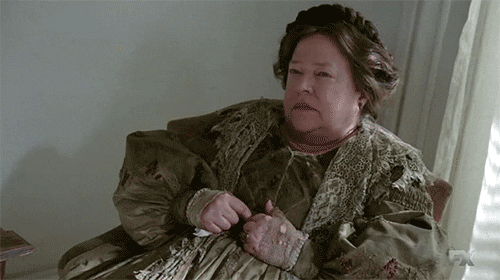 The struggle is real, but it doesn't have to be this way! The truth is, using the average drugstore face wash with this ingredient can deplete your face from the oils is needs which actually ends up creating even more oil on our face!   A cycle more vicious than swipe right, date, dump, repeat. 
"I had no idea I was making it worse," says Stefania, 24, of Miami Beach, "I would wash my face daily with this pink grapefruit wash and at first, I thought that have squeaky clean skin was a good thing! But by 3 pm my blotting papers started to look like the napkins my morning empanada's wrapped in and I knew something was up". We feel your pain, Stefania. 
Say goodbye to your usual pink grapefruit scented drugstore face wash and say hello to our little friend: Glycolic Acid! This Holy Grail of gentle exfoliators dives deep into pores for a clean that is nothing short of fabuloso. Keep your oil in check without disturbing the peace with a gentle glycolic acid face wash.
MYTH #4: You'll age faster if you wear makeup regularly 
Your mami probably "said" (screamed.) this to you the day you strolled in the house with that dollar store kajal eyeliner ever-so-bravely back in the 7th grade, but whoever came up with this myth likely never took off their makeup.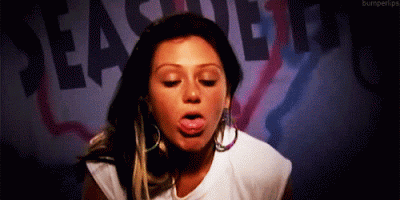 There are a few ways to speed up the clock- losing sleep, drinking too much alcohol, and abusing drugs are a few examples, but wearing makeup like it is your religion won't come at such a hefty price. 
As long as you wear your SPF, remove your makeup before bed (this is honestly a sin that deserves the be confessed), and use a decadent night cream, you're in the clear. We do want to point out that there are makeup brands that don't use the best ingredients so they won't necessarily help you put your best face forward. 
But subpar beauty products and faster aging won't always go hand in hand.
MYTH #5: BLEACH YOUR SKIN TO TREAT DARK SPOTS
Let's just start by recognizing that anything with the word "bleaching" should probably stay far away from your face (and other intimate areas, but let's not go there right now). Let's make one thing crystal clear - your skin is beautiful and introducing hydroquinone bleach is super unnecessary, not to mention super dangerous.
For one thing, if you have sensitive skin, you will do more damage to your skin just by using this ingredient.
If you don't have sensitive skin, you still risk breaking down the collagen in your skin and ironically, it will leave you with skin that's darker and resistant to any treatment. 
Unless you're being prescribed skin lightening agent due to a skin disease, it's best to leave hydroquinone bleach in the dark ages. In fact, we recommend growing familiar with alpha hydroxy acids in the form of glycolic acid, lactic acid, citric acid, mandelic acid and tartaric acid. Start with face washes, cleansing pads or face masks with low acid percentages and gentle formulas and slowly graduate into stronger acid concentrations.
MYTH #6: Oily skin doesn't need a moisturizer 
It makes sense to us that you'd believe oily skin is a result of over hydration. The more hydrated our skin is, the oilier it its. So, naturally, we think that starving our skin from excess moisture will help the cause. Sorry to tell you chica, but: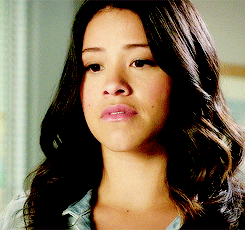 We talked about this earlier but let's get down to the nitty-gritty here: controlling your oil production does not mean limiting it. Give your skin what it needs by using the best products for your skin.
At night, swipe on a decadent night cream that your skin can soak up and reset your oil production while you sleep. During the daytime, don't be afraid to use a tinted moisturizer with SPF. A buildable tint will give you natural coverage while the moisturizer keeps your skin hydrated without the overkill. And of course, SPF!  No one said it was easy, mija. We're just being real.
MYTH #7: YOUR SKINCARE PROBLEMS SERVE A LIFE SENTENCE.
Baby girl, you don't need to hold onto anything you don't want and that includes bad dates, oily skin, uneven skin texture and manchas. Yes, us latinas are prone to hyperpigmentation and all that other crap, but we're not defenseless against them.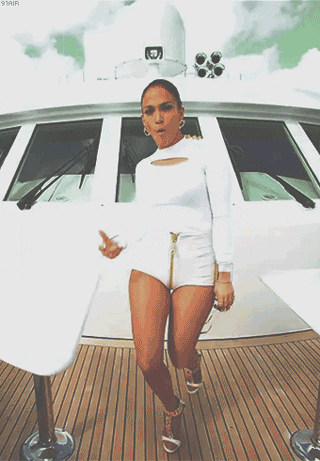 I already  hear you saying "no me jodas con este SPF" but here it is again:  while a good SPF moisturizer is the toughest homegirl in the fight against sun damage and premature aging,  make sure you squad up with vitamin C serum,  glycolic acid and a luxurious night cream to genuinely transform your skin. 
Now those are relationship goals worth having.
---